23rd August 1971, marks the 50th anniversary of the death of Supt Gerry Richardson who was killed in the line of duty, whilst attending an armed robbery in Blackpool on 23rd August 1971. Gerry was aged just 38.
Lancashire Police's chief constable joined trustees and other officers to lay flowers at Supt Richardson's grave in Layton Cemetery, Blackpool.
Richardson assisted in a chase of a gang of five armed robbers who had attacked a jeweler's shop just yards from Blackpool's North Pier, which was bustling with visitors. He and PC Carl Walker, who also later won the George Cross, chased one of the raiders, Frederick Joseph Sewell (known as 'Fat' Fred'), down a dead-end alleyway.
Sewell shot Walker in the thigh before Richardson tackled the gunman and attempted to persuade him to surrender his weapon. However, Richardson was shot twice in the stomach at point-blank range and died of his injuries later that day.
The 38-year-old's killing shocked the country and at one stage even led to a parliamentary attempt to restore the death penalty.
More than 100,000 people lined the streets of Blackpool for the officer's funeral.
Our wonderful friend and fellow Trustee Andy Mitchell has put this extremely emotive podcast together for the BBC today please have a listen, take five minutes out, it's worth it.
Gerry Richardson Trust
Supporting young people of Blackpool, Fylde & Wyre for over 50 years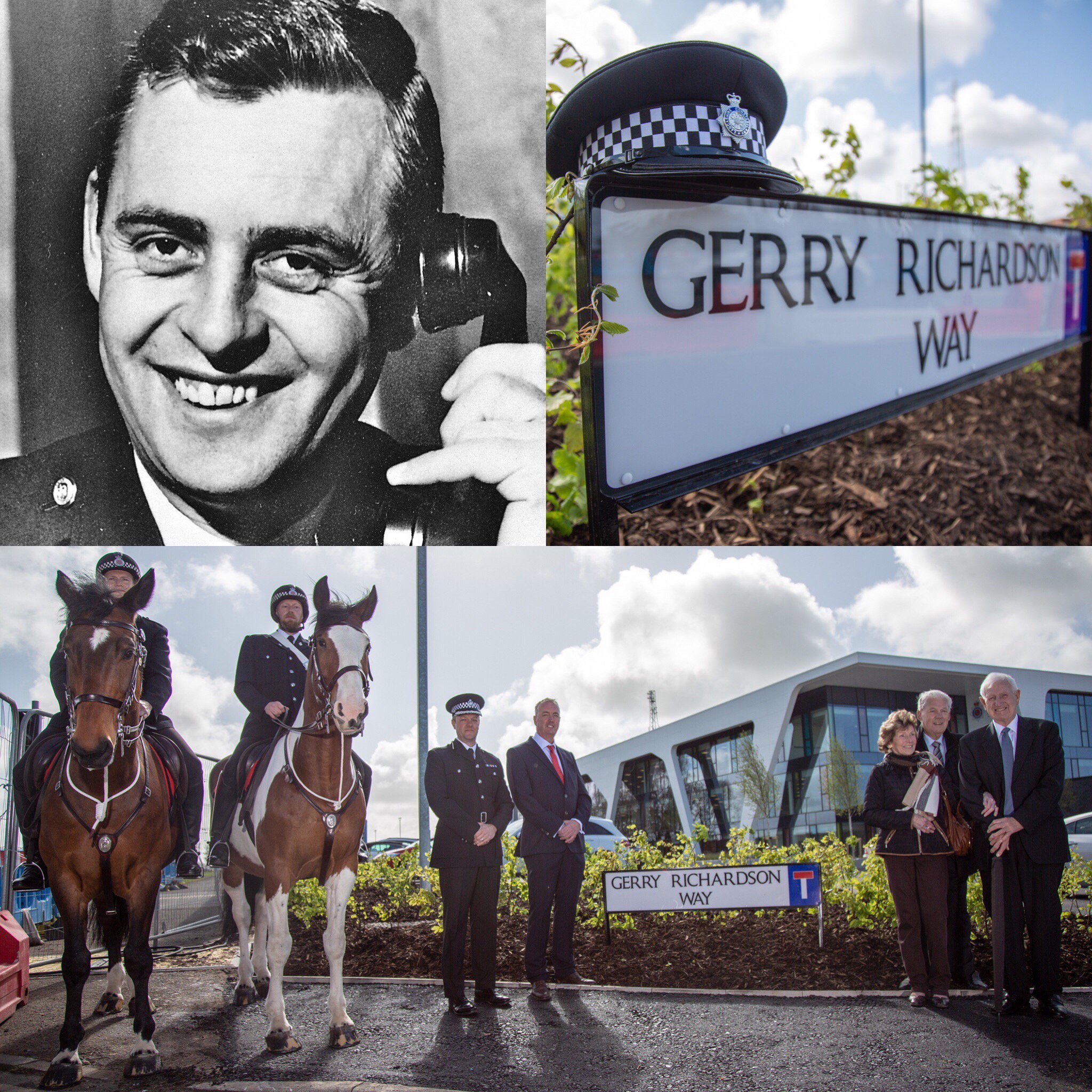 Our Mission
The trust seeks to promote youth development by supporting young people, aged 25 or under, to attend courses and activities of an educational, cultural, sporting, adventuresome or character-building nature. It is willing to entertain written applications for financial assistance from young people living or working within 15 miles of the town hall in Blackpool, Lancashire.
Whats going on
Our latest news and whats we are doing with the local comunity of Blackpoool, Fylde & Wyre